Browse using the new Vinous website now. Launch →
Printed by, and for the sole use of . All rights reserved © 2015 Vinous Media
Album Review of Record - Tracey Thorn
BY NEAL MARTIN | MARCH 21, 2018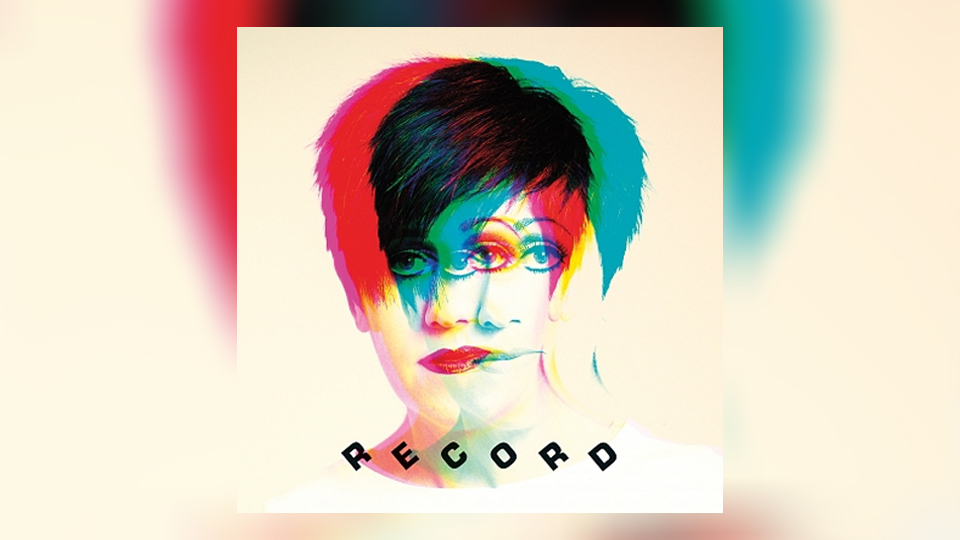 Tracey Thorn's ascent to national treasure status is something that in retrospect was inevitable. After forming the Marine Girls in the 1980s, she is best known as the lead singer of duo "Everything But The Girl" and their chart-toppers "I Don't Want To Talk About It" and ubiquitous mid-1990s anthem, the Todd Terry enhanced "Missing". Together with partner/husband Ben Watt, they occupied a liminal point between fey indie band and unorthodox pop stars, loitering on the periphery of music as a niche act that stumbled upon fleeting fame every few years. Thorn herself was aesthetically the antithesis of what a pop star ought to look like: too tall and rangy, lacking the sex appeal, too intelligent to all but nerds who could imagine her stepping off the stage of Top of the Pops to cram for her upcoming English Lit exam in the university library.
Thorn has always owned a great voice imbued with pathos and unspoken heartache. It allowed the aforementioned Rod Stewart standard to be as good as the original and why a work colleague once confessed that he would be left lachrymose upon hearing "Missing" because it reminded him of a former lover. Thorn reached her zenith as guest vocalist on Massive Attack's spellbinding "Protection" and then five years later, withdrew for a number of years to bring up her children as any normal person would.
She returned to the frontline with her solo albums and two critically acclaimed memoirs (I highly recommend "Bedsit Disco Queen".) Her third album, "Record" is the best of her career that now spans almost four decades. It sounds like late period Pet Shop Boys with a soupçon of Springsteen, which is apt since one of PSB's recent albums included a cover of The Boss. In an interview for the Financial Times she described "Record" as comprising "nine feminist bangers". Thorn is merely downplaying what is a sophisticated pop record with some of the finest, most confessional and eloquent lyrics you will wrap your ears around this year. "Record" chimes with the #MeToo movement, the title perhaps referring to what it has been like for Tracy Thorn to grow from girl to woman to mother to a mid-fifties menopausal woman. The wordplay is consistently simple but affecting, deceptively clever, typically self-effacing and wry. One highlight, "Face" details the pressures of social media, obsessing and trawling ex-lovers on the Internet. "Saw your page/Lovely new life/Lots of likes/Lovely new wife/On my phone/You're in my home/I'm on my own/In monochrome," she mourns in a detached sonorous voice that has evolved a deeper timbre in recent years. It is simply the greatest song that Neil Tennant has never written.
Ewan Pearson's production allows the words space to hit home and never crowds them out. The sound is upbeat and electronic, a departure for Thorn, her response to all the doom and gloom in the world and trying to spread a little happiness whilst delivering poignant and thought-provoking lyrics. Opening track "Queen" borrows a mid-1980s throbbing bass-line, a clutch of analogue synth motifs, brilliant percussion courtesy of Warpaint's Stella Mozgawa and away it goes, clicking over at a b.p.m that is perfect for either dancing at the indie disco or driving at a speed slightly higher than intended. "Air" shows off the depth of Thorn's velvety voice, almost touching that of another 80's chanteuse, Alison Moyet (whose brilliant and disgracefully overlooked album last year could be considered a sibling of "Record). It's not all pop. "Smoke" is built around a plaintive piano refrain and a mournful chord progression. "Sister" is an 8-minute centerpiece that is also furnished with some clever percussion, the beat never breaking its steady pulse unlike "Babies", a song about...babies...that is so perky and uplifting that you almost ignore the candid, witty lyrics that I am sure any mum or dad can sympathize with. "Get the f**k to bed now," she implores her bundle of joy at some ungodly hour. Yeah, we've all been there. "Dancefloor" does what it says on the tin: infectious dance track with a killer melody surfeit with joy and pathos. "Oh but where I'd like to be/Is on a dancefloor with some drinks inside of me/Someone whispering its quarter after three/There's nowhere I'd rather be." Sums it up. You can read that either as a teenager living the best days of their life or a 50-year old wishing they could turn back the clock and make shapes to the classic songs that Thorn name-checks.
Anyway, give this album a whirl if you like intelligent pop music. Trust me, it will end up in the top albums of the year so don't leave it until then to discover why.
Link: "Queen" - official video
Wine Recommendation
Hmm..."Record" is written from a woman's perspective so female winemaker is appropriate. Accordingly, why not the 2013 Richebourg from Caroline Parent that I tasted the other day. Or if that Pinot Noir is a bit pricey, the 2016 Pinot Noir from Jessica Saurwein down in Stellenbosch.